Main Content
2020 Commencement Update: 3/30/20
To the Class of 2020 and your families, we know you have been looking forward to Commencement. We would like nothing better than to celebrate your achievements with you and your families. To mark Commencement we will hold both a virtual conferring of degrees on May 18 and an in-person ceremony at a later date when it is safe to gather in large numbers.
Baccalaureate Service
---
Sunday, May 17, 2020
9 a.m.  |  Wait Chapel
---
A complimentary ticket is required.
Limit of 2 tickets per graduate.
Graduation Exercises
---
Monday, May 18, 2020
9 a.m.  |   Hearn Plaza
---
A complimentary ticket is required.
Limit of 8 tickets per graduate.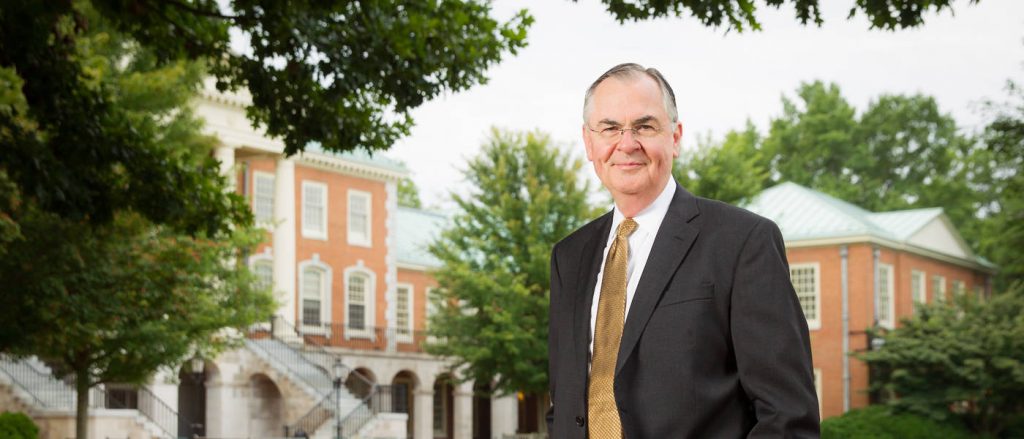 A Message From President Nathan O. Hatch
Let me offer my deepest congratulations to the members of our graduating class! Their achievements and successes are why we will gather together and celebrate in May.
Commencement is an exciting time in the life of any college or university and a weekend I look forward to every year. Students, families, faculty members and friends gather to celebrate the culmination of a considerable academic accomplishment.
One long-standing Wake Forest tradition is held on Sunday afternoon of Commencement weekend when many academic departments host receptions. At the heart of a Wake Forest education is the faculty, and I hope all of you will make time to attend the reception sponsored by your student's major area. Take a moment to meet some of the outstanding faculty who have worked with your student throughout his or her time on campus.
We all look forward to welcoming you and your family to campus for Commencement. Tickets are required for many of the weekend's events, so I encourage you to register and make travel arrangements early. I look forward to celebrating with you in May.
Sincerely,
Nathan O. Hatch
President
Parking & Severe Weather Plan
BAG CHECK POLICY
New this year: Bags will be checked for Baccalaureate, hooding ceremonies, and Commencement. Please advise your guests.