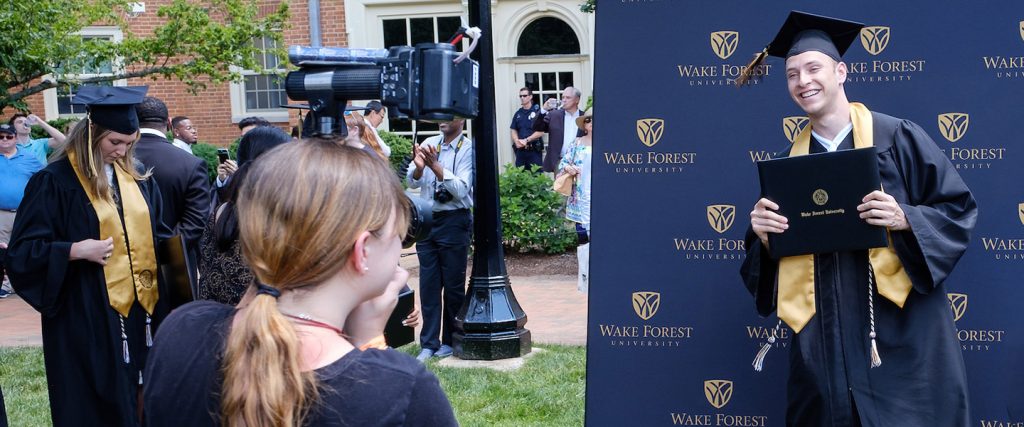 Photography
A photographer with Photo Specialties will photograph individual graduates during the following ceremonies:
The Graduate School of Arts and Sciences Hooding and Awards Ceremony (Wait Chapel, Saturday, May 14)
The School of Law Hooding Ceremony (Wait Chapel, Sunday, May 15)
The Graduate School of Business Hooding Ceremony (Wait Chapel, Sunday, May 15)
Wake Forest University Commencement (Hearn Plaza, Monday, May 16)
Graduates receiving BA and BS degrees will be photographed on stage at the Undergraduate Diploma Ceremony.
Graduates from the School of Divinity, Medical School and Physician Assistant Program should contact their schools for information regarding the professional photographer for their ceremonies.
Photo Specialties will send free color proofs and ordering instructions to each graduate's email and permanent mailing address. If graduates do not receive this link or need additional information about ordering photos, they should contact Photo Specialties at info@nullphotospecialties.com or 919.967.9576.